| | |
| --- | --- |
| Posted on August 22, 2017 at 12:25 AM | |
6 Things You May Not Know about Tecumseh

October 4, 2013 By Jesse Greenspan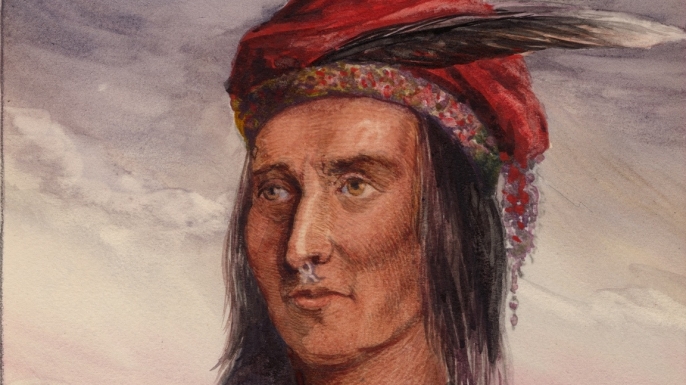 Tecumseh
On October 5, 1813, as the War of 1812 raged on, U.S. troops attacked Shawnee chief Tecumseh and a multi-tribal group of warriors holed up in a swampy thicket near Canada's Thames River. The vastly outnumbered Native Americans initially stood their ground—unlike their British allies, who had fled at the first sign of battle—but began to retreat following Tecumseh's death from a gunshot wound to the chest. Never again would Native Americans effectively resist white expansion in the Great Lakes region. Here are six things you may not know about Tecumseh, who devoted his life to defending his people's homeland and culture.
1. Tecumseh lost three close family members to frontier violence.
2. Tecumseh took part in the worst defeat ever inflicted by Native Americans on U.S. forces.
3. Tecumseh tried to unite all tribes against white expansion.
4. The U.S. Army invaded while Tecumseh was away.
5. Tecumseh allied himself with the British during the War of 1812.
6. Many myths sprang up around Tecumseh.
Read the Full Story at:
http:/www.history.com/news/6-things-you-may-not-know-about-tecumseh
Visit the Official Web Site of the Piqua Shawnee Tribe of Alabama